About Coach P
This text will be replaced by the flash music player.
---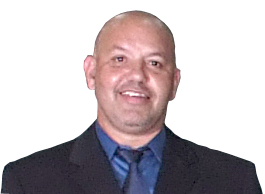 Coach P's win and loss record over the past 15 years:
Hi and welcome to the site.
My goal as a coach is to work for the members of the team and to make them better today then they were yesterday. The only thing I ask in return is a commitment to learning and playing hard. I coach for 1 reason and it's because of the young men and women that are involved in the program. I take great pride in helping them develop their fundamental skills and watching their skills improve. Basketball is a game of reps and my goal is to teach them the correct way to implement those fundamental skills by increasing their reps over time, then it's up to them how hard they want to work to improve those fundamental skills.
While winning is the desired end result, it is not the most important ingredient. Learning and improving is most important along with being an honest, good, clean player who is academically strong.
As the saying goes a team has to learn how to lose before they can learn how to win, and I believe this statement to be very true.
BIO:
Coach P just finished coaching the St Rose of Lima 7th & 8th grade Panthers to an undefeated season in the Catholic League during the 2011 / 2012 season. Coach P has been the freshman basketball coach at Royal High School during the 2006 thru 2010 seasons, coaching both the summer and the fall freshman basketball programs. Coach P played basketball at South Catholic High in Hartford, Connecticut where his team won the state championship. His love of the game is what brought him to coaching for fifteen (30 seasons) years and he coaches year round in aau/travel/club basketball. He has coached both boys and girls in a variety of leagues/club teams in the past fifteen years (30 seasons) from Park & Rec, Boys and Girls Club, Viking Travel League, 805 Hive, Just Hoop'n Basketball Academy, St Rose of Lima 7th and 8th grade combo team, Swoosh, V-Jam and Boys 13 + 17 and under Club Teams. His 7th and 8th grade club teams back in 2004 thru 2006 were ranked in the top ten in the girl's division in the state of California.
Coach P has lived in Simi Valley for twelve years. He is married and has two children, a son and a daughter, who attend schools in the Simi Valley Unified School District and both play basketball.
ACCOMPLISHMENTS INCLUDE:
Having the #1 or #2 ranked girls teams in the state of California while they were in 6th, 7th, and 8th grades.
Having our 7th & 8th grade girls team beat a Southern California High School Varsity Girls team.
Having all the girls from our Championship Girls Team make their respective Varsity Teams as freshman and some of them were starters. These girls went to 8 different high schools and accomplished this, great job.
In 2006 becoming the Royal High School boys basketball coach and stating our first year playing 500 ball.
Watching those same boys win league sophomore year under Coach Stokes.
Having my two eighth grade boys teams take first place in 2 different leagues and finish first and second in their championship games.
Having the summer 2009 Royal Freshman team finish with a 14 & 7 record and be 7 & 2 in the Marmonte League.
Helping the Royal High School Basketball program rebuild their basketball teams.
Having numerous players both male and female excel in both high school and college.
Having numerous players both male and female hold top 10 stats for the year in their respective conferences.
Coaching St Rose of Lima boys team to an undefeated Catholic League Championship in the 2011 / 2012 season.

Notable Players Who Have Gone Through Our Program
Young Ladies
Young Men

Aubree Mittel
Biola University
Julianne Ramos
Alemany High School

Heather Tomaszewski
Lindenwood University-Belleville
Mariah Mewborn
Canyon High School
Arianna Halamandaris
Moorpark High School
Kendall Valencia
Simi Valley High School
Mary Arezoo
Royal High School
Kylie Cunningham
Ventura College
Ani Tarakchain
Princeton University
Shannon Kingery
Masters College
Katie Ortiz
LA Baptist
Ali Nicklaus
Simi High School
Cora Fung
El Camino High School
Simone Weber
Royal High School
Ali Mosier
Royal High School
Amanda Soper
Royal High School
Nicole Doran
St. Bonaventure High School
Hailey Bevans
Simi Valley High School
Marissa Hartley
Moorpark High School
Kylee Inouye
Louisville High School
Bryne Kirksey
Camarillo High School


Matt Padavick
University Southern California
Gene Mewborn
Grambling State
Ian Mitchell
Moorpark College
Brandon Clifford
Santa Barbara College
Abel Guevara
Moorpark College
Brian Hager
Moorpark College
Jeremy Harry
Ventura College
Greg Horne
Royal High School
Sam Schaefer
Moorpark College
Fernando Estevez
Royal High School
Jose Hernandez
Royal High School
Ryan Jaeger
Moorpark College
Doug Tavares
Arizona State University
Ryan Botsford
Royal High School
Josh Harry
Royal High School
Andrew Hatlee
Royal High School
JR Powell
Royal High School
Robert Schaefer
Oregon
Tony Tapia
Royal High School
Coby Gonzalez
Moorpark High School
Mike Schenck
Moorpark College
Ren Westerline
Simi Valley High School
Noah Stanley
Moorpark High School
David Eaton-Kitrell
Crespi High School
Marcus Venneman
Royal High School

Scott Woods
Stanford University
Jeremy Lester
Simi Valley High School
Kameel Zreik
Simi Valley High School

Tony Tapia
Royal High School

Justin Anderson
Royal High School
Colton Follett
Royal High School
Kyle Serrano
Royal High School
Tanner Lane
Royal High School
Brandon Stewart
Royal High School
Brooks Allen
Royal High School
Adam Venneman
Royal High School
Fernando Estavez
Royal High School
Ben Sidebotham
Royal High School
Cody Gibson
Simi Valley High School
Jordan Weber
Oak Park High School
Ignacio Cruz
Royal High School
Jesse Partida
Royal High School
Meelad Hashemyar
Royal High School
Nathan Lopez
Royal High School
Abraham Fakhoury
Burroughs High School
Austyn Thompson
Burroughs High School
Brandon Guillory
Simi Valley High School
Derek Galbraith
Simi Valley High School
Tyler Alvarez
Simi Valley High School
Warren Dix
Burroughs High School
Zeik Zuniga
Burroughs High School
Jack Bauer
Royal High School
Derrick Ramos
Simi High School
Parker Henderson
Royal High School
Bryce Henderson
Royal High School
Derek Fang
Westlake High School
Martin Rojas
Santa Rosa High School
Santosh Nambi
Moorpark High School
Caleb Solivio
Simi Valley High School
Marco De La Cruz
Simi Valley High Schoo
Ryan Oaks
Chaminade High School
Ryan Abunan
Thousand Oaks High School
Giovanni Caal
Santa Suzanna High School
Jonathan Soria
Simi Valley High School
Alex Pena
Royal High School
Jack Tsuruda
Royal High School
Matt Gryga
Royal High School
Keyan Bazargan
Oak Park High School
Kenny Park
Oak Park High School
Josh Grodsky
Royal High School
Nick Feathers
Royal High School
Jake Smalling
Simi Valley High School
Farjad Ahmed
Santa Suzanna High School
Alexis Pena
Royal High School
Anthony Delgado
Royal High School
Austin Wilson
Simi Valley High School
Cam DeSantis
Chaminade High School
Hunter Haisman
Simi Valley High School
Jack Tsuruda
Royal High School
Jacob Boaz
Royal High School
Jared Gagan & Noah Gagan
Simi Valley High School
Jesse Doctrow
Simi Valley High School
Logan Dunlop
Simi Valley High School
Roberto Manlulu
Moorpark High School
Ryan Maas
Moorpark High School
Majid Elalami
Simi Valley High School
Andreas Barajas
Simi Valley High School
Tristn Hinck
Royal High School
Trenton Williams
Royal High School
Cody Serrano
Royal High School
Michael Higgins
Simi Valley High School
Matthew Brewer
Simi Valley High School
Daniel Mathew
Moorpark High School


805Hive Gold Champions - 2012

NEWS:

Congratulations to Royal High seniors Aubree Mittel and Heather Tomaszewski who have signed letters of intent to play college basketball. Mittel will be playing for Biola University and Tomaszewski for Lindenwood University-Belleville in Illinois. Congratulations also go out to Annie Tarakchian who gave a verbal commitment to play for the Princeton Tigers in the Ivy League. Congratulations also go out to Shannon Kingery on her letter of intent to play for Masters College. Not only are these young ladies outstanding students but they are equally outstanding athletes. These players were all part of our teams we are VERY PROUD of their accomplishments!.

805 Hive 2009
805 Hive 2009
2009
2009
2008
2007
VJAM - 2006-2007 Ranked #1 in California
VJAM - 2005-2006 Ranked #2 in California
VJAM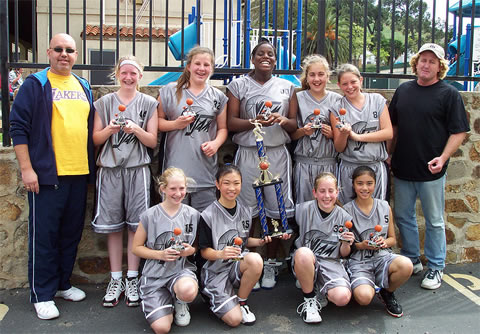 VJAM - Santa Barbara Tourney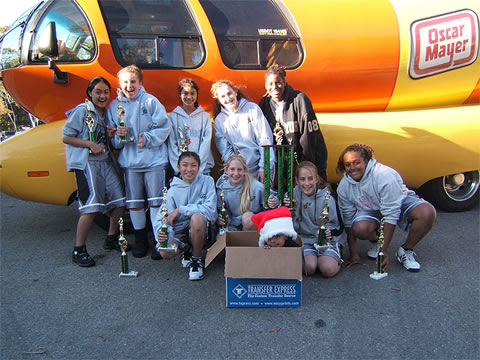 VJAM - Nike Grand Slam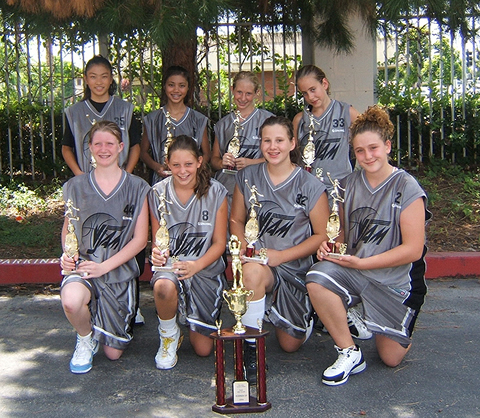 VJAM - Newbury Park Classic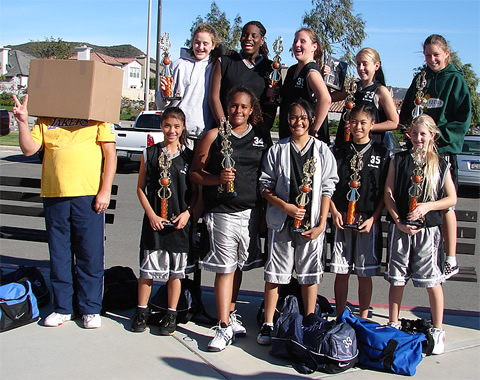 VJAM - Swoosh Labor Day Classic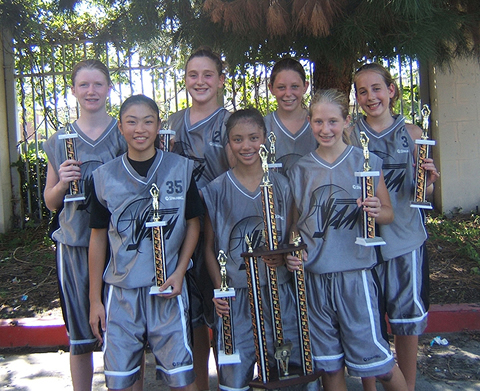 VJAM - Bakersfield Tourney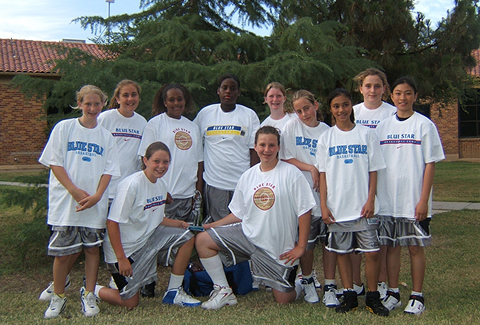 You get back what you put in, period exclamation point
-- Coach P
Basketball is a game of reps, so what are you waiting for? Rep it up!
-- Coach P
Great players bring it when the game is on the line, that where they get their street credit from
-- Coach P
Great players outwork other players that's what makes them great
-- Coach P
The only thing standing in your way is yourself
-- Coach P
Nothing is easy it all comes with hard work and dedication
-- Coach P
Be better today than you were yesterday
-- Coach P
If you want to meet or exceed your expectations in this game then you are going to have to work hard at it!
-- Coach P
You have to find the good in what you do, otherwise, what good are you?
-- Coach P
In order to win, you must first learn how to lose
-- Everyday Citizen
What I've learned as a coach is that when people are not awed or overwhelmed by authority,true authority is attained.
-- Phil Jackson
---

A PDF reader is needed to view the documents below. Get it from Adobe.